On April 22nd we witnessed large orders appear then quickly disappear on the Facebook NBBO.  This behavior seems to be in line with what Nanex describes in this post re: Facebook Liquidity.
The depth of the order book is used by humans and machines alike to gauge sentiment and determine how well a market can absorb a large buy or sell order, however when quotes like this are 'flashed' often enough, markets can be distorted.
Note that the Market Maker in this case is DirectEdge, whose CEO is a proponent of High Frequency Trading.
All three snapshots of the NBBO were taken within the same 30 second period…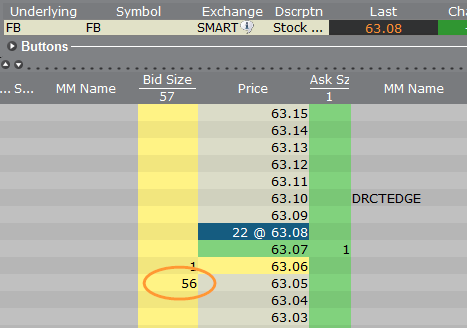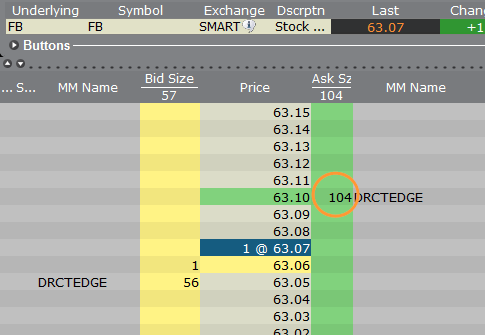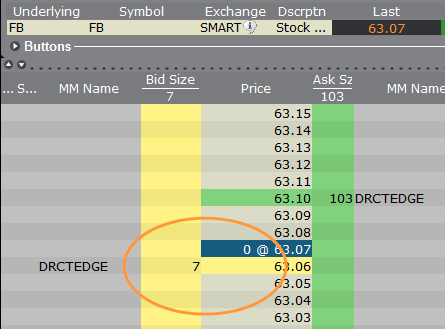 ---
The content contained in this blog represents the opinions of the authors who may or may not hold long or short positions in securities of various companies discussed in the blog based upon the authors' views. The commentary in this blog in no way constitutes a solicitation of business or investment advice. In fact, it should not be relied solely upon in making investment decisions, ever. It is intended for the entertainment of the reader, and the authors. In particular this blog is not directed for investment purposes at US Persons.