One of our analysts pulled an all-nighter last night and developed an algorithm on Blackberry (NASDAQ:BBRY – formerly Research In Motion) after picking up a clear trading pattern.   We're really impressed with the algo's accuracy and it generated a BUY signal yesterday.  We're not really a fan of Blackberry (ever since they stopped producing the thumb wheel), but if there's going to be a short squeeze in play then this algo should be able to call the upside.
We're adding BBRY to our blog performance tracking sheet below.   Stay tuned…
If you'd like to be notified of the next BBRY signal just send an email to our listbot at [email protected]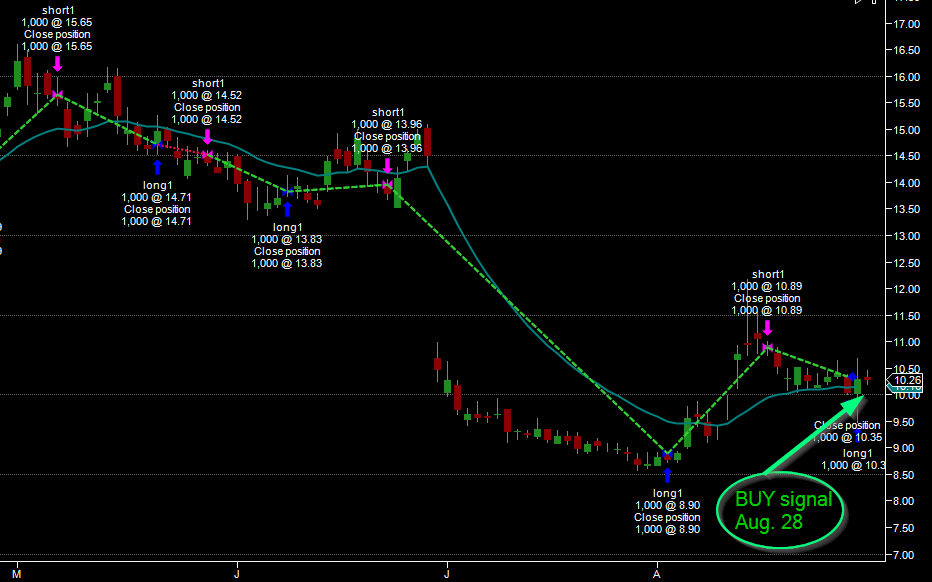 .